Just when we thought we had seen everything or almost everything, we realize that there are technological inventions so incredible that it seems as if we were living in a science fiction movie. Because wearable technology refers to smart clothes, which are nothing more than garments that have certain additional functionalities to those already known.
Socks that analyze the way their users run, jackets that control the Smartphone and many other novelties, which, although interesting, leave a doubt: will smart clothing become so widespread that it will become part of our daily lives? Would you have a closet full of wearable technology?
Smart clothing: sensoria socks
These socks are designed for those who exercise on a regular basis, as they monitor every step the user takes while running. They are made with advanced sensors, and also have a device attached to the ankle that can collect information on foot position, pace, speed, time and distance traveled.
But that's not all, because they come with an app, so that users can receive advice, based on the information collected by the socks.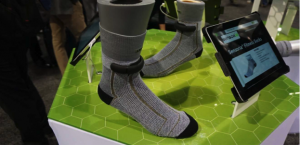 Levi's and Google Commuter Jacket
This jacket could well be the queen of smart clothing, as it is the result of a collaboration between Levi Strauss & Co and Google. They created a garment capable of connecting to the user's Smartphone via Bluetooth, all with the aim of filtering calls, controlling the volume of the music, as well as other interesting options.
Tommy Jeans Xplore
This smart clothing line from the Tommy Hilfiger brand features sweatshirts, jackets, hats, jeans and bags. All of these garments have a chip that monitors the frequency and location where the garment is worn. It is also possible to synchronize them with the brand's official iOS app and obtain points that can be exchanged for discounts or access to VIP events.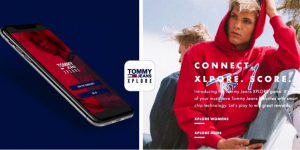 OMbra bra: women's smart clothing
This sports bra was created by the Canadian brand OMsignal to monitor heart rate, respiratory rate and rhythm. It has an app for users to know all this information and be able to know in real time about their health status.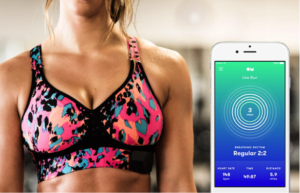 Do you know of any other smart clothing items that you would like to share with us?
You can also read: Washing and ironing clothes will no longer be a tedious task with a smart closet.