That's right, this year the most popular streaming platform, Netflix, will have a new competitor with a different video proposal. It is Quibi, which has already raised no less than US$1 billion to make its own way in the market.
The new streaming service plans to launch its platform in the United States on April 6. And they have boasted during the past CES, to have some of the most popular names in Hollywood, such as Steven Spielberg, Sam Raimi and Guillermo del Toro, as well as actors like Bill Murray and Reese Witherspoon, among others who will create content, which will be only for mobile devices.
In addition, its investors include Disney, Fox and NBCUniversal.
A new streaming service that will change consumer habits?
The aim of this new streaming service is to create videos of a maximum of 10 minutes. So in the presentation they mainly focused on showing a feature called Turnstile. It allows users to keep the image in full screen, no matter if it is in landscape or portrait mode.
And to do so, the creators adjusted the framing of their shots so that the action can be adapted to any aspect ratio. In some cases, they even used this feature to show a different point of view.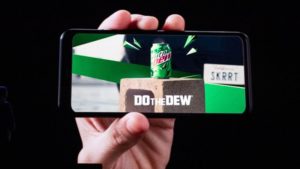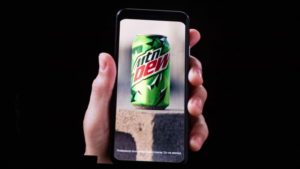 But that's not all, because in addition to entertainment, the streaming service wants to screen news bulletins from the BBC, NBC and Telemundo.
The firm intends to charge US$4.99 per month for basic access, but users who pay US$7.99 will be able to have an ad-free version.
Quibi, the contraction of quick bit which translates as quick bites, will include multi-episode series and movies, all divided into chapters. During the presentation, they announced that they partnered with Spielberg with the goal of creating a horror series called After Dark, which can only be seen after sunset. And, to make this possible, the application will verify the user's location and time.
However, expert Dan Rayburn, said Turnstile shows promise, but believes it is unlikely to be a major success.
"Rotating the screen and keeping what's on it in the frame is great, but it can't dictate the plot and it's not enough to get someone to buy the content. And content is king."
This is because the streaming service targets viewers between the ages of 18 and 44, who are used to watching short videos for free.
Finally, Dan added:
"I think they're trying too hard to change consumer habits."
Also read: The Montauk Project, the conspiracy theory behind Stranger Things