Robots were definitely trending at the 53rd edition of CES 2020 (Consumer Electronics Show). Exceeding by far the expectations of all attendees and those interested in technological innovations. For this reason, here we tell you what is the highlight and what the future holds in terms of robotics.
CES 2020: Liku
Liku is a Japanese robot manufactured by the South Korean company Torooc. It was specially designed for companionship, so it is able to recognize human emotions with the help of facial expressions. But in addition to this, Liku can show his feelings either with his tone of voice or the movement of his eyes.
This programmable robot, which measures 45 centimeters and has a weight similar to that of a child, 2.5 kilos, responds to voice commands, receives orders and also rejects them depending on its mood. In addition, he sleeps when he is very tired and only needs to be woken up by rubbing his head.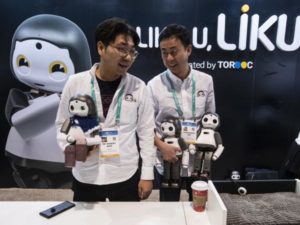 Chuangchuang
Also new at CES 2020, this intelligent robot was also designed to provide companionship. It was manufactured by Chuangze Intelligent Robot.
The idea is that this robot will make people's lives easier with an advanced voice engine, microphone equipment, voice, facial and emotion recognition. The manufacturer intends for it to be used in traffic police services and areas such as education, health and culture and food industries.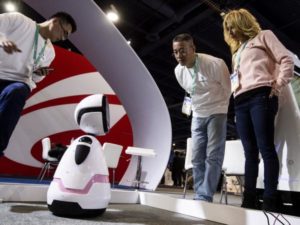 Ballie
And as Samsung could not miss at CES 2020, the company presented its new Ballie robot. This one, no bigger than a tennis ball, was created to manage the user's home. It can be your fitness assistant, strengthen home security and be the ideal toy for children and pets. According to H.S Kim, Samsung's electronics chief, it can also take photos.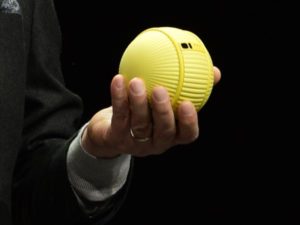 Charmin RollBot
Charmin is an American toilet paper brand that wanted to design a robot that would help users get out of those awkward bathroom trips when they go to the bathroom and can't find any toilet paper available.
All the user has to do is take his cell phone and ask RollBot for a roll of toilet paper and it will arrive in just seconds, thanks to its Bluetooth operation.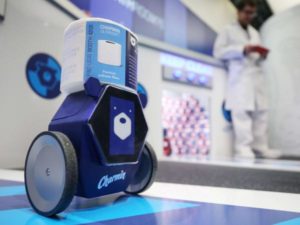 You can also read: In the near future an origami robot could be your surgeon