Often, dimly lit rooms make viewing difficult, the new Samsung QN90B offers a solution to this problem. The South Korean manufacturer's mini LED makes it possible to be seen even in bright natural light. This situation often makes it difficult to observe on many screens, due to the "glare" on the device and its reflection.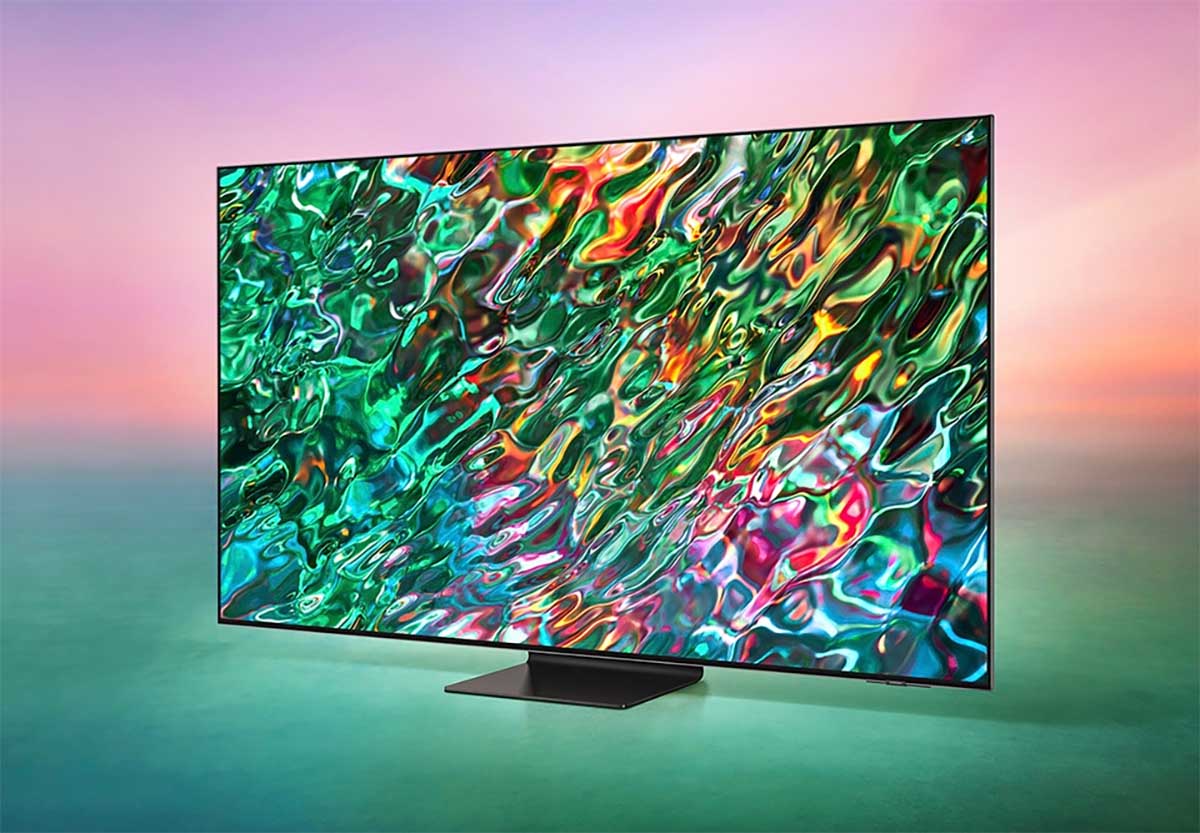 The QN90B features a slim and elegant design, where its feedback allows for excellent contrast. It is easy to set up and its extreme brightness allows it to be operational even in bright rooms. It is extremely easy to pair with Samsung family smartphones. In addition, its variable bit rate supports up to 120 Hz for gaming.
The realistic work of the Samsung QN90B
High-end televisions have been offering dark-to-light enhancements for several years. With new feedback technologies, manufacturers are increasingly offering products that are more realistic to our favorite images. The QN90B model has an almost perfect delimitation, in addition to improving visibility on a sunny afternoon over our room.
This Samsung mini LED is thin, but not too thin. However, once set up, you will be impressed with the look and feel of the QN90B. The pedestal stand creates the impression that the TV is floating behind the soundbar. Its design is odd compared to modern screens, where many end up slightly blocked at the bottom.
If we also have a Samsung phone, its configuration is almost instantaneous. The account is started on the device and, within minutes, we are launching all the individual applications to watch series.