Personalizing your Chromebook desktop is the ability to add a personal touch to everything you do. As an operating system, Chrome OS is one of the most complete, particularly for having several options to transform the desktop of your Chromebook. This allows it to look the way we want it to look and with the functionality we want it to have.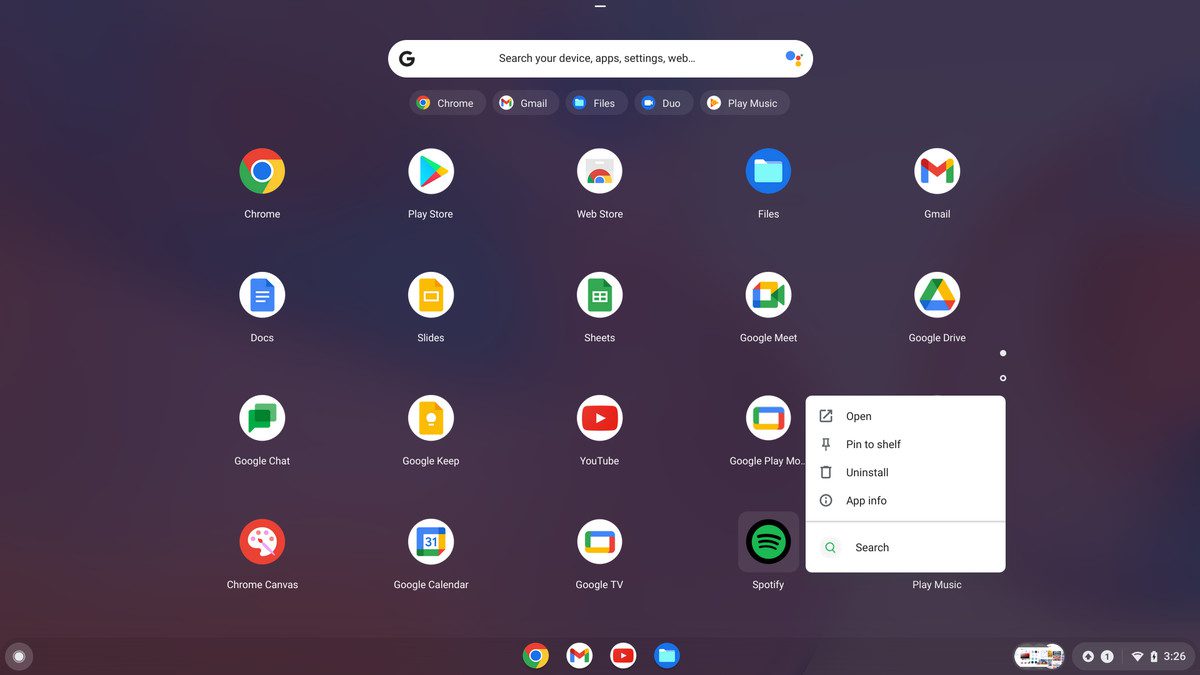 On the way to customizing the wallpaper of our Chromebook we must right click anywhere on the desktop. Choose the wallpaper option in the menu that appears and, once there, click on the different Google categories to select one of the preset images. Another option is to look for the image that we have in our local storage.
Custom desktop customization
At this point we have many options. One of them is the choice of a new wallpaper every day. To do this you need to click on the daily change button, which is located at the top of each Google category page. The unfortunate thing about this option is that you cannot use your own images.
With very similar paths, by entering the browser you can modify the background of the browser, being able to set the desired color and theme. The shelf of your Chromebook can also be customized with regard to the most needed accesses and anchored for quick access.
To this, you can add the option that everything opens in a window similar to that of an application or that it maintains its daily format. Finally, we can make the shelf appear wherever we want. On one of the sides of the screen, at the bottom or at the top, fixed or hidden until the mouse is zoomed in.