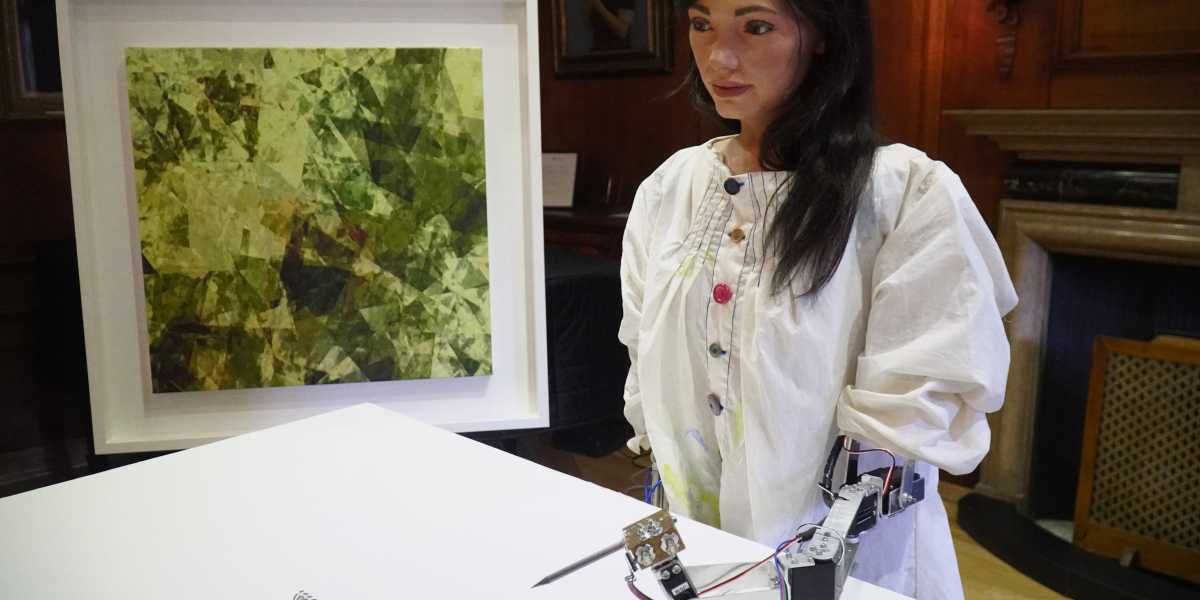 An artificially intelligent robot will hold an art exhibition at the 2022 Venice Biennale, which will open to the public from April 22. Developed by a team of programmers, psychologists, art critics and robotics experts, this robot is capable of making paintings like an artist.
The exhibition will be entitled Entering the Metaverse and the works will explore the conjunction between human experience and artificial intelligence technology.
The artist robot
Based in Oxford, the team that built this robot named it Ai-Da, after Ada Lovelace, the first female programmer. Created in 2019, Ai-Da receives regular updates whenever its artificial intelligence algorithms are upgraded.
The robot works slowly: it takes just over 5 hours to make a painting and, according to Aidan Meller – the leader of the team that built the robot – none of the paintings are exactly the same.
Do we want robots to make art?
Speaking to The Guardian, Meller points out that the team's intention is not to prove that robots can make art. Rather, it seeks to publicly raise the question of whether we humans want robots to make art, now that they are capable of doing so.
Meller indicated that the robot was not the result of a job that required a large amount of money, because the work team considered it to be an ethical project. According to the spokesperson, the robot is both "a commentary and a critique" of the rapid technological change we are currently experiencing driven by artificial intelligence.